Manage your schedule and bookings entirely from your Google Calendar.
GCBookings offers custom software to professionals and businesses who want to extend the capabilities of the services already provided by Google. Simply put, we smooth the edges between what Google provides and what you need. Off the shelf, we offer an online booking solution with seamless integration into Google Calendars and Paypal.
GCBookings.com is the only booking app that works entirely behind the scenes to automatically coordinate your Google Calendar and Paypal account. After the initial setup, you can set your schedule and prices entirely from your Google Calendar, without even having to log into our website. The flexibity and ease of our system is unmatched. It's a service Google could provide, but doesn't.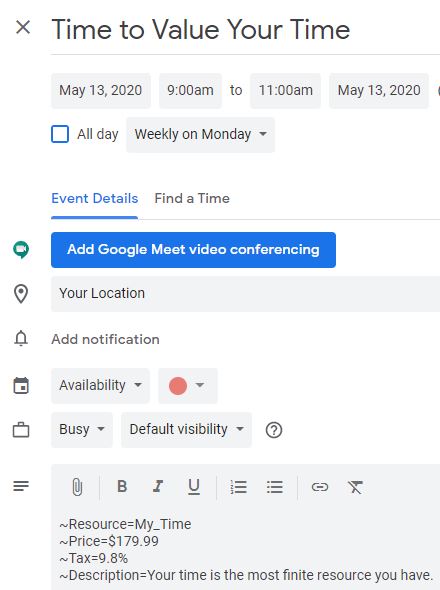 Don't spend half your day answering inquiries about availability. When your customers can get that information immediately, you'll never lose business because you missed a call or couldn't answer an email.